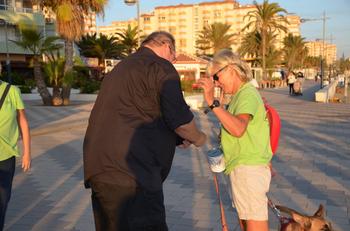 Donating
We are a registered charity and rely solely on donations to:
pay vet bills of over 4000 Euros per month
buy food and medication for over 100 dogs and puppies
pay for shop and refuge rental, electricity and water
pay for repairs to kennels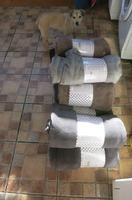 All money donated goes directly to the dogs and none of our volunteers are paid.
You can donate to Tail in the following ways:
directly into the bank account Banco Sabadell:
Asociacion Tail ES38 0081 5198 1200 0106 9517 BIC BSAB ESBB
via Paypal (select link to donate)
For Non-Spanish Paypal donations, after selecting link above, change box "España" to your country. For example, for UK donations, change "España" to "Reino Unido". This will also change the language to English.
via Teaming (select link to donate)
directly to either of the shops or the box at the refuge
Sponsors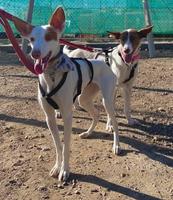 Tail is indebted to the many supporters . Without these hundreds of people the charity could not function.
We are also very grateful to the commercial and professional enterprises that provide sponsorship / donations and /or services in kind These are too many to enumerate but without their support we would be unable to put on events and undertake a lot of the work we do. Our thanks for support "above and beyond" making notable contributions:
And not forgetting Tail Buddies, a group of ladies organised by Bettina Smet and Martine Decroie who put on highly successful and enjoyable fundraising meals for us.
We would also like to thank the following publications for advertising and publicising our events and activities:
Insight Magazine
Market Place Magazine
Diario Sur and Sur in English Newspaper