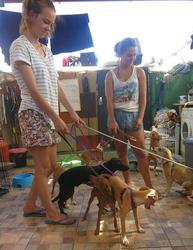 Volunteering
There are many ways in which you can volunteer for Tail. If you live locally or are here on holiday we always need help:
volunteering at one of our shops which are open Monday to Saturday 10.00 - 14.00
volunteering at the refuge helping with cleaning
help with socialising puppies, lead training and grooming
walking dogs ( hours dependent on time of year), dogs to suit all levels of walkers
fundraising and giving suggestions for events
helping take photos of new dogs and pups
anyone with DIY skills for building and repairs to kennels
fostering dogs or pups on a temporary basis until we find permanent homes
contacting organisations in your own country who would work with us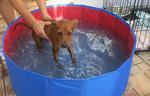 We have volunteers who live locally and even 2 to 3 hours a week help is very useful. There are also some "live in " volunteers at the refuge. They are provided with food and accommodation in return for caring for the dogs. We advertise for these volunteers through HelpX and Workaway. For more information contact us.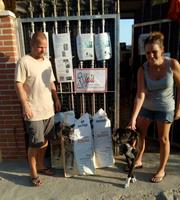 There are many items that can be donated to us:
all types of clothes, books , furniture, electrical goods. Pick up can be arranged
newspapers, leads, harnesses and collars, toys for the dogs
cleaning materials and bin liners to help reduce our costs at the refuge
towels, blankets and dog coats for winter