Welcome
Tail Torrox is a registered charity based in Torrox Costa on the eastern Costa del Sol. Our mission is to rescue and rehome abandoned and maltreated dogs and puppies in the Torrox area. We have a dog refuge which houses some 60 to 80 dogs and puppies and more dogs in foster care. In addition we have three charity shops in Torrox Costa and Pueblo
We work to raise money through the shops, donations and events to pay for our dogs to get vaccinated, sterilised, and provided with a passport and chip. In addition we have to raise money for rental of shops and refuge, electricity and water and food and medication.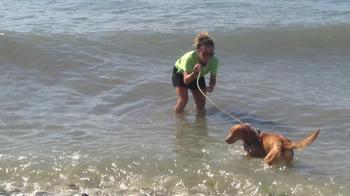 We have a team of dedicated long term and short term volunteers who help at the refuge or shops. If you would like more information please visit our volunteers page. There are an enormous number of ways in which you can help us . We always need towels, newspapers, cleaning materials and toys for the dogs, as well as money and physical help.
If you would like to find out how to donate to our charity please visit our donate page.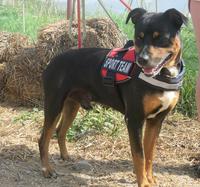 Our dogs and cats are rehomed and adopted in many countries as well as Spain. We have excellent links with a number of dog charities in Germany, as well as partners in Scandinavia, Belgium, Holland, Finland and Switzerland Please visit our page for more information on adoption and rehoming and transport of dogs to other countries.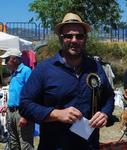 All the dogs and puppies on the web site are available for adoption or fostering. See our dog pages for details.