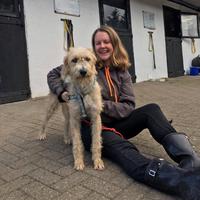 Information and Advice on Adopting a Dog
Adoption Process
Here are some important questions to review before you make the decision to adopt a dog:
Are you physically and economically able to adopt and care for a dog?
Remember that having a dog is a long commitment, possibly 15 to 20 years. Are you ready to take on such a commitment?
Will the dog be left on its own all day?
Do you have time during the day to spend a couple of hours with your dog?
Will you have the patience to train your dog?
Do you have someone willing to care for your dog if you go on holidays or are ill?
Once you've given thought to the questions above and have decided to adopt a dog: You can take a look at the dogs that we have available for adoption on our website prior to coming to the refuge By doing a search on the website, you can narrow down the list and find the type, size, age and sex of the dogs that you're interested in. You can then contact the shelter by email and tell them the dog(s) you'd like to see. After speaking with you we will be able to determine the dog that is the best match for you.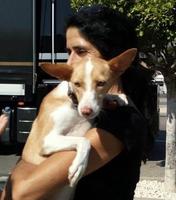 Adoption cost, vaccinations and neutering
A donation of €200 is required for dogs, to part cover the cost of microchip, vaccinations and neutering. The adoption fee covers the following:
EU Passport
Vaccinations including the two mandatory (in Andalucía) Rabies injections
Microchip
Worming
Castration/Sterilization (Puppies should be returned to Tail at the appropriate age, for neutering)
A homecheck or reference must be carried out before the dog or pup is adopted and we usually recommend fostering for a few days first
For dogs and puppies that are traveling outside Spain, the cost of travel is not included.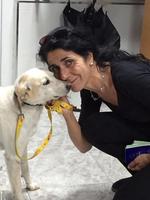 Transport Outside Spain
We have a number of options for travel to other EU countries
flying with certain airlines and a flight partner
transport companies by road: